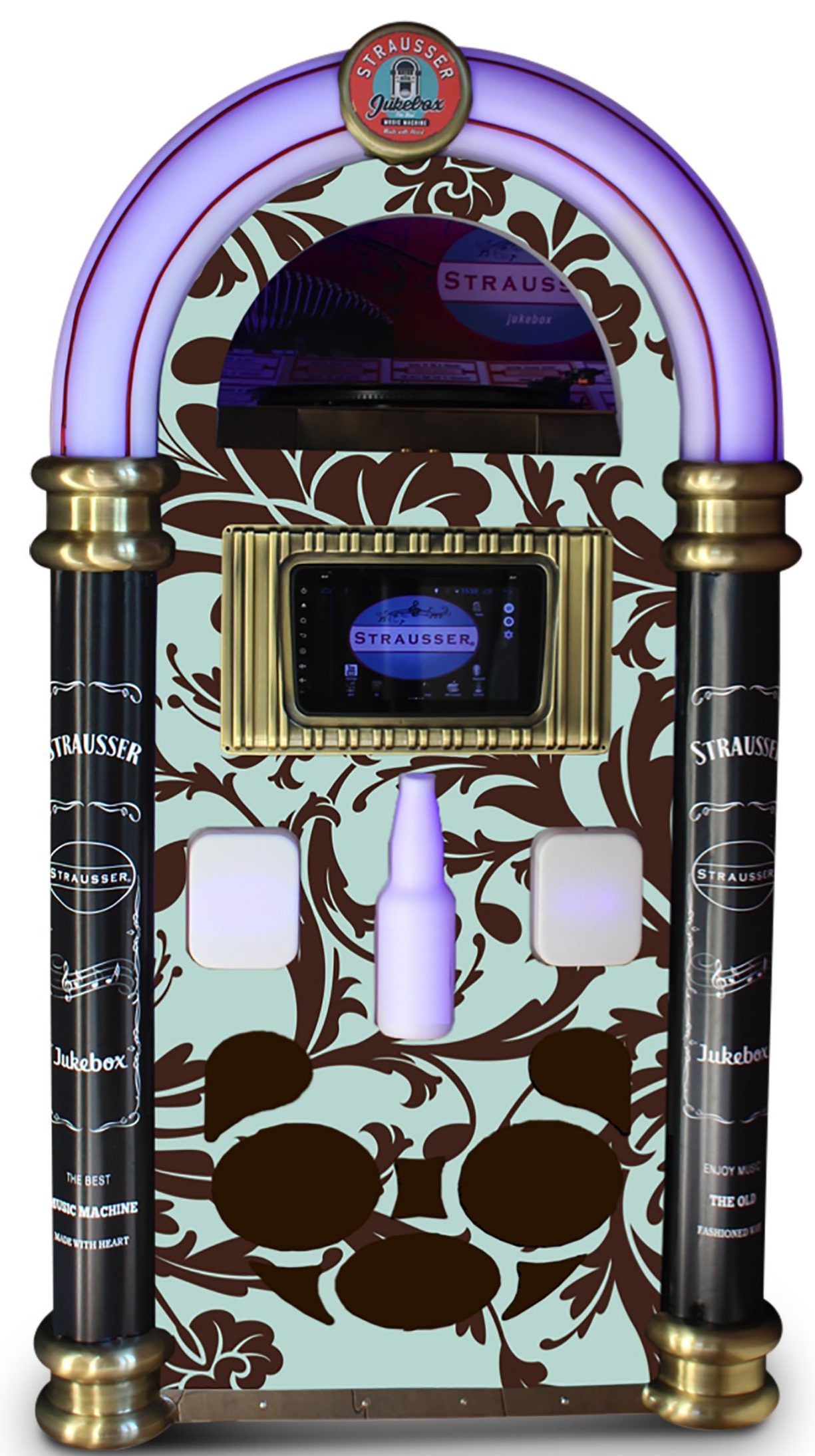 What the most complete jukebox in the world has to offer.
The strausser includes:

– Vinyl record player 33, 45, 78 rpm
– CD / DVD player
– AM / FM radio
– USB slot
– SD & micro SD slot
– Bluetooth connection
– Internet radio
– Spotify
– Youtube
– Wifi connection
– Wireless karaoke with echo module
The Strausser jukebox has a ledlight system with 100 different combinations of colors and movements. With the remote control you can choose whatever you like.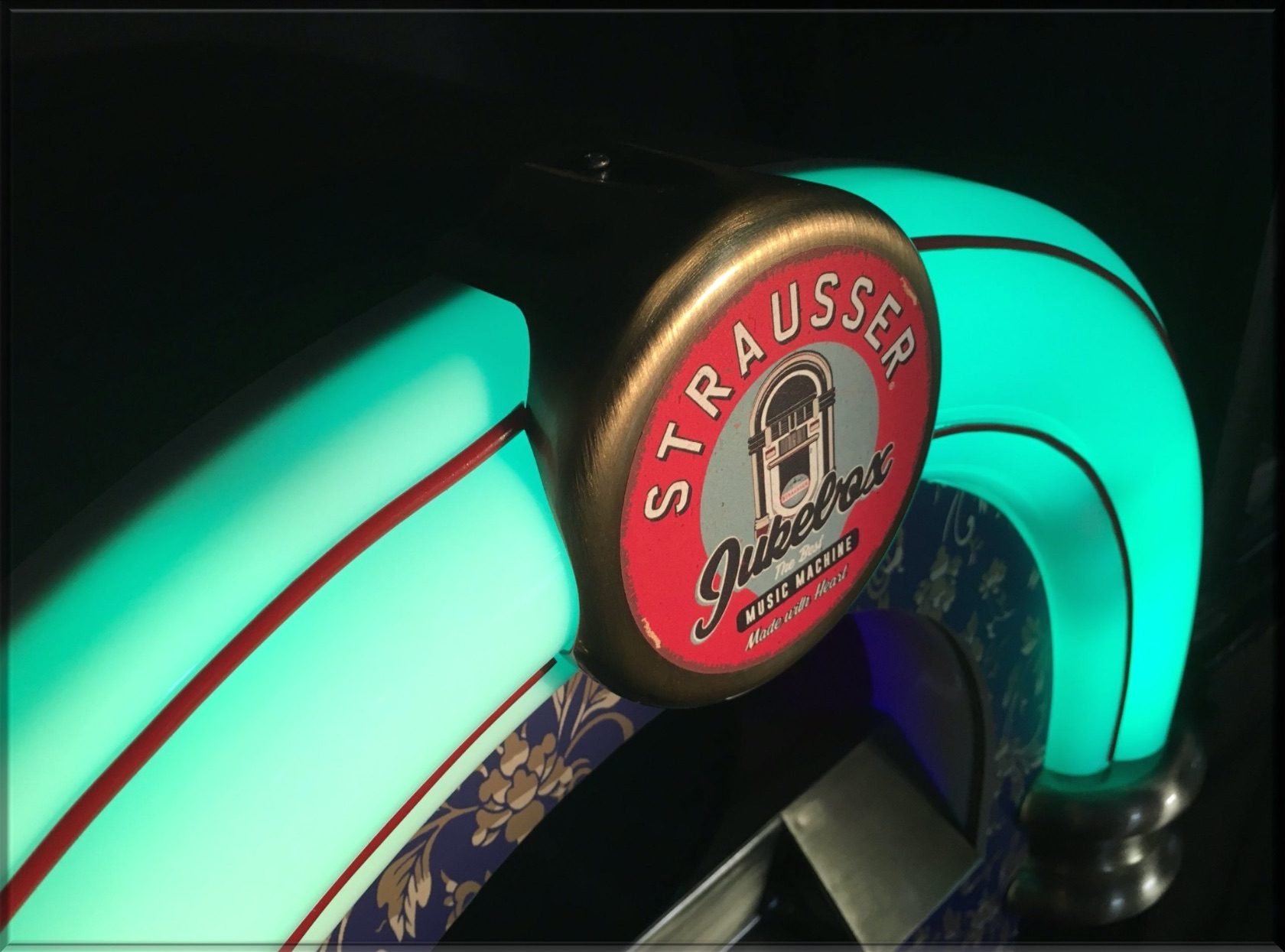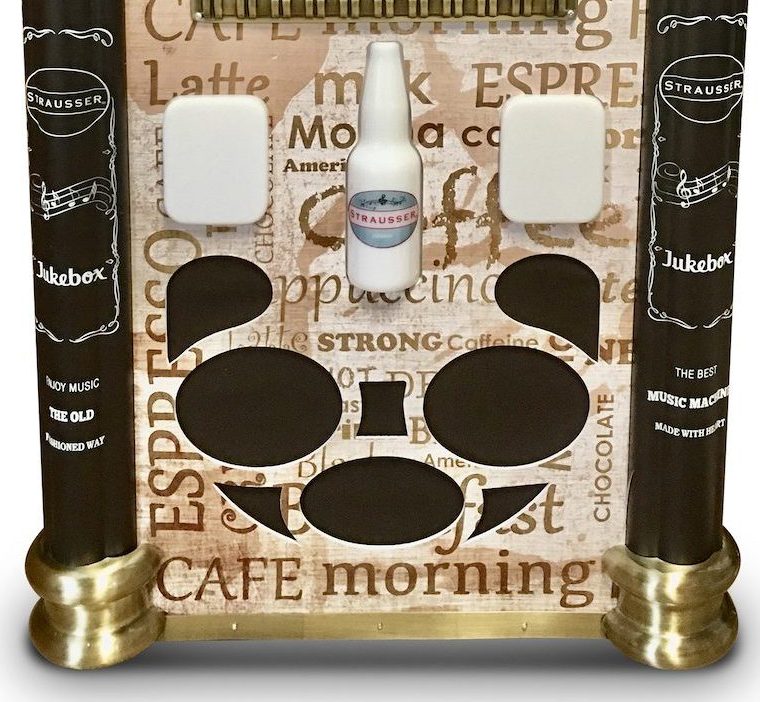 The professional sound of the Strausser jukebox is produced by the 'wide range' speaker design.
This are 2x 65 Watt 8 inch woofers combined with 2 tweeters. This all produces more than 100 db at ease. More than enough to fill a very big room with music.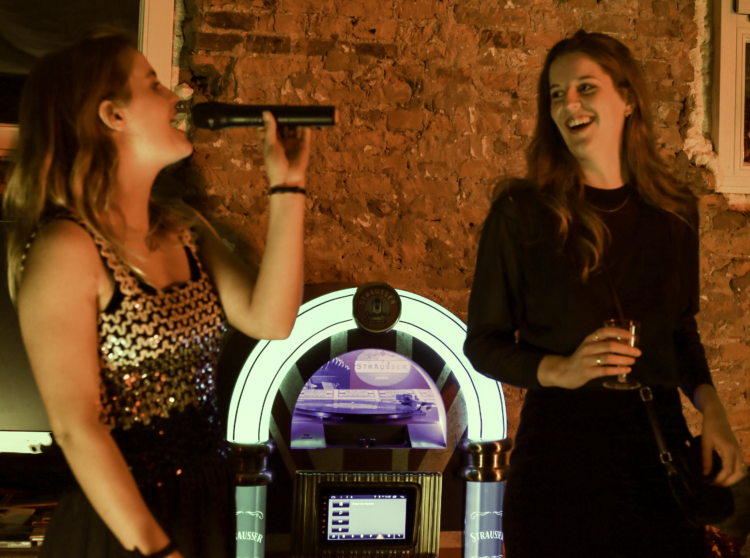 Enjoy your party with the karaoke function!
With this karaoke module, you can sing along with every music source you like. Even the radio and vinyl player.
There is a build in echo, to give your voice an extra sound.
We took a lot of care in detailing the jukebox. All the metal parts are real metal with a special bronze finish. This gives the jukebox a very sturdy appearance. 
This in combination with all the features and personal adjustments you can make, is the definition of what a 21st century jukebox should look and feel like.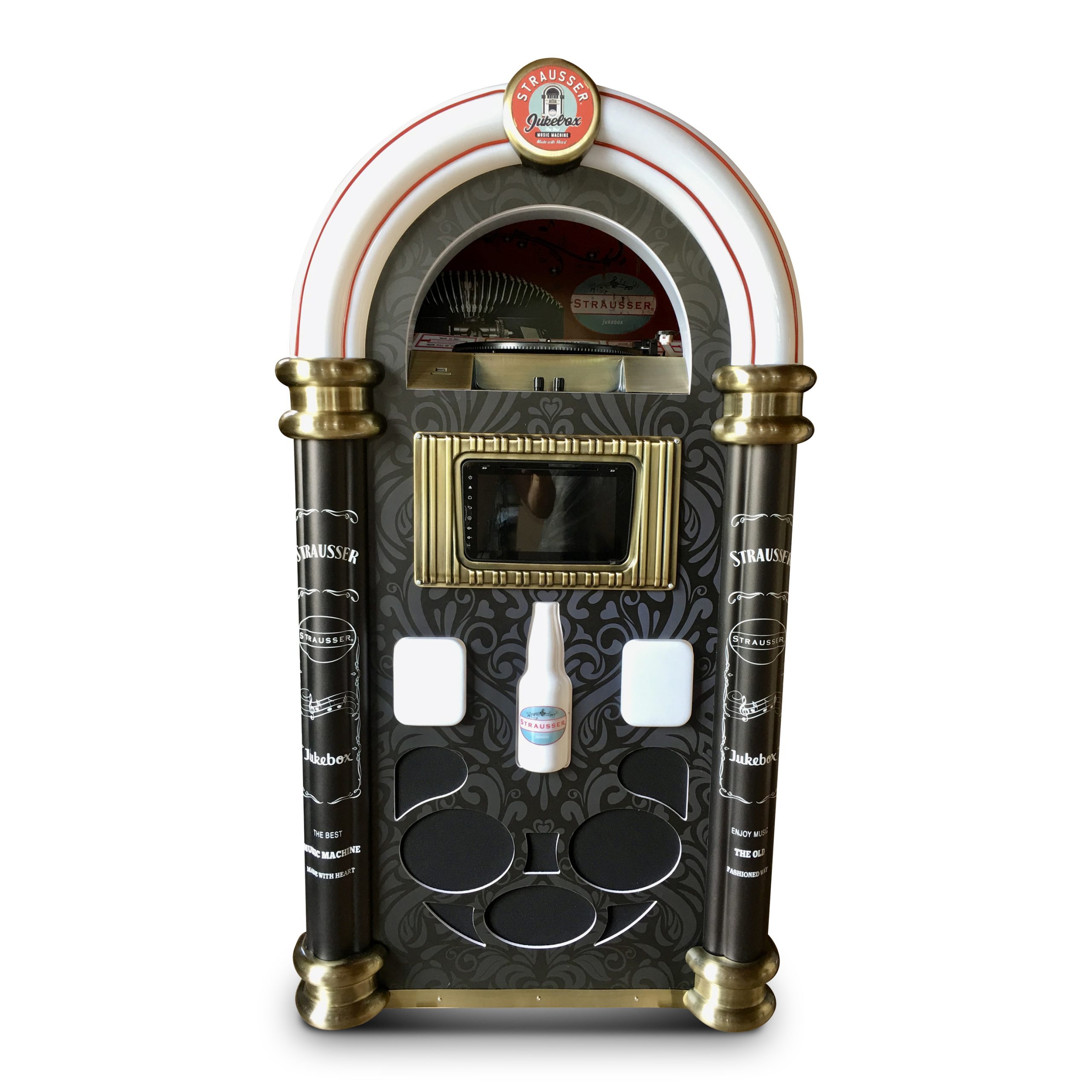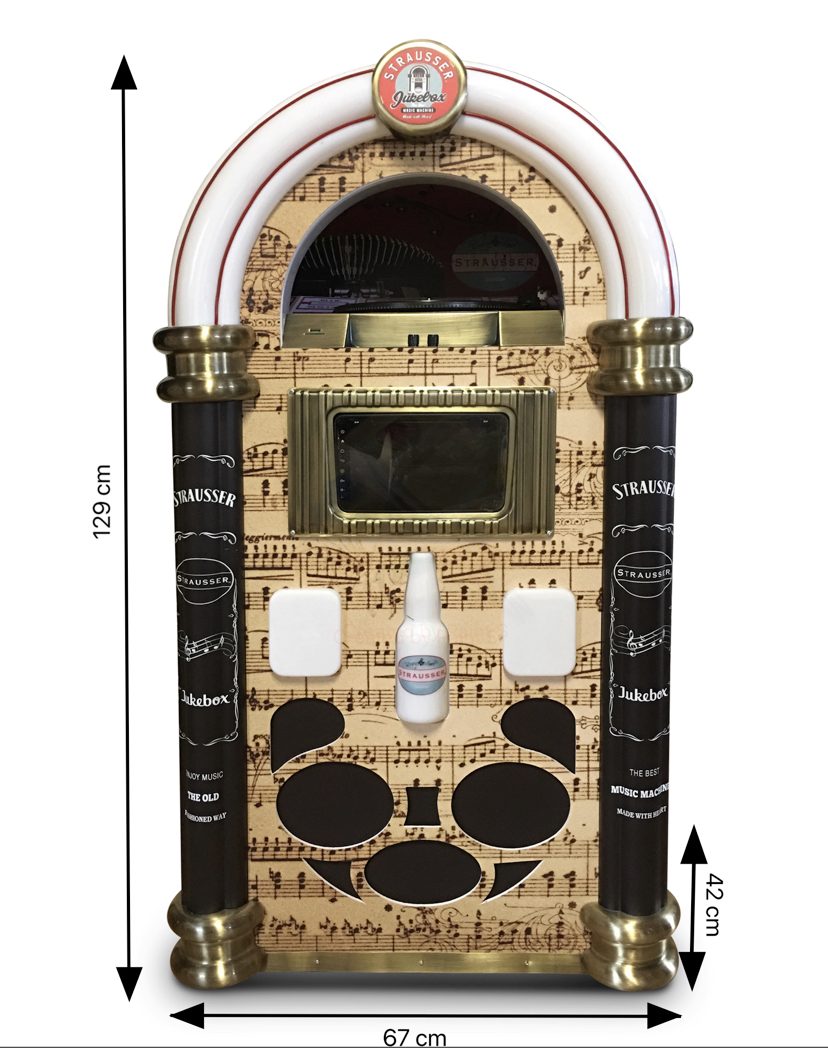 To make sure the strausser jukebox is suitable for every interior. These are our measurements.
Height: 129cm
Width: 67 cm
Depth: 42cm