Choose one of the 16 different front designs or make a jukebox of your own.
You can also choose on of the 5 different speaker colors and 3 different sidepanel colors. Together you have more than 200 different combinations for your jukebox.

You can even add your own design to create your own unique jukebox!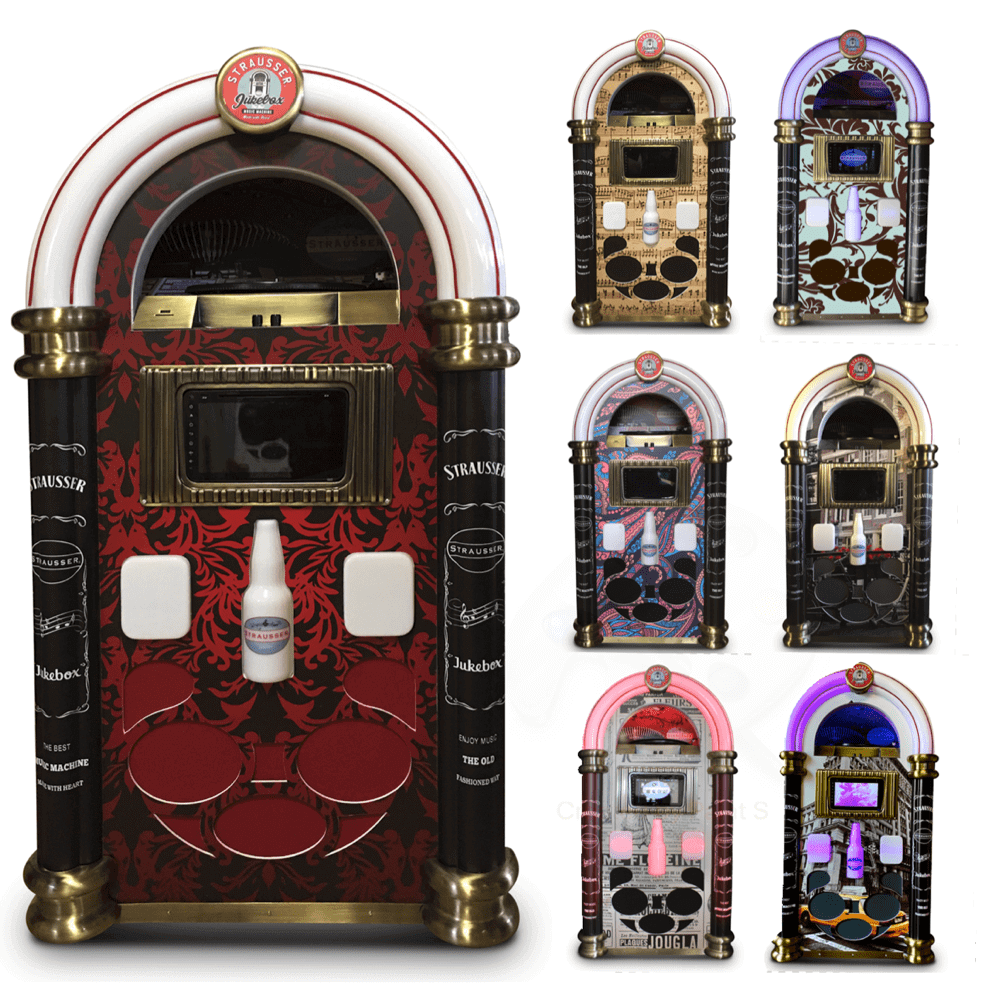 Enjoy the best design and functions combined together.
With the android touchscreen, the
Strausser jukebox is very easy in use.
You can even put in more apps from the appstore.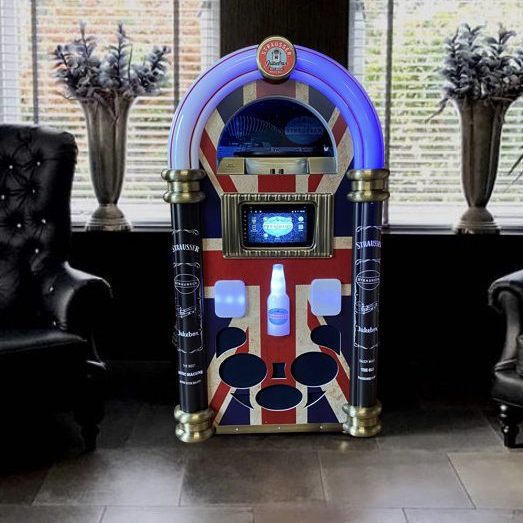 Our story starts in 2011. We were then active as a salesman of replica jukeboxes and other retro audio.
Our range consisted of jukeboxes, vinyl record players, music centers and radios.
These jukeboxes were imported from China.
Gradually, our products became more popular with a large audience.

Because we were not always satisfied with the quality or design offered, the plan started to develop our own jukebox.
This jukebox served to be more beautiful, functional and better than the imported products.
The new jukebox was developed from scratch.
Each component had to be designed, tested and made.
Numerous times we have restarted until every component met our expectations.
With passion and continuation we spent years working on the development of the Strausser Jukebox.
Therefore, we can now offer a beautiful jukebox with a sound and features that meet all the modern requirements and will fit in any interior.
Of course, our story does not end. We continue to develop.
We will also process the latest techniques and possibilities in the Strausser in the future. So, our buyers always get an up to that product with the latest audio techniques.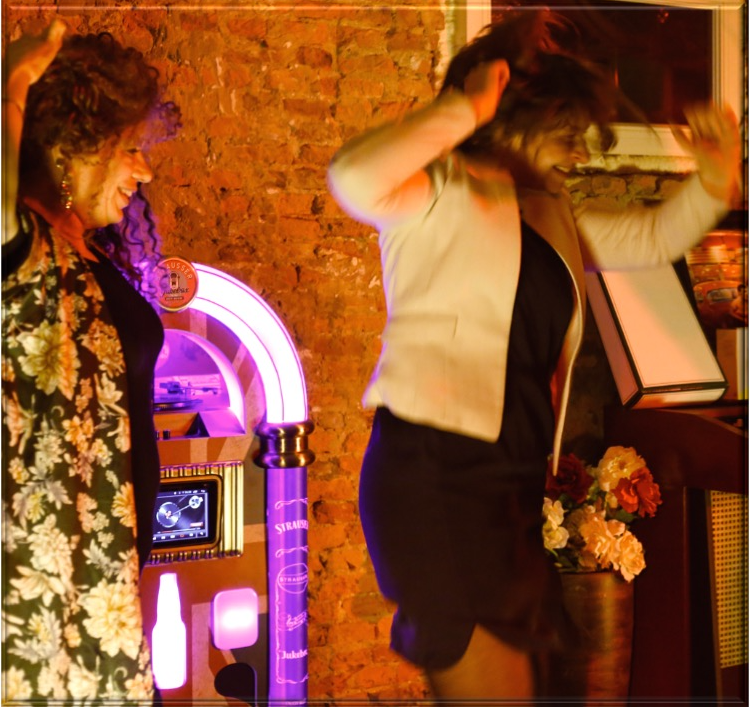 What others are saying about us.
Don't take our word for it – Here's what our clients have to say:
Super happy with our jukebox. I'm owner for almost a year, but couldn't write down a review. Super helpfull with the image i wanted, and you can play everything on it. A real reccomendation.
I was looking for a longtime to find a jukebox with the most recent tech but without losing its retro looks. This Strausser jukebox almost perfectly resembles my expectations on that behave. I went on thursday to the store and was convinced at once. The day after, i ordered one and only 4 days later there is a shiny Strausser in my livingroom. The sound and lighteffect are a lust for eye and ear.
Secretly bought this for my hubby's 60th. He was thrilled. This Jukebox is truly amazing, looks fantastic. Has everything on it. Was a pleasure to listen to old vinyl's again and they sound great! Everyone has commented on it. The communication I had with Bruno was fantastic, he was so helpful. Thank you. 🙂